This is a Sponsored post written by me on behalf of Carton Smart for SocialSpark.   All opinions are 100% mine.
The days are shorter, the temperatures are dropping…  It's the time of year for homemade soup, chili, and stew!
This week I was sent a  sample box from Carton Smart and asked to swap out an ingredient in one of my favorite recipes for one of their products.  I just couldn't wait to use the chicken stock to make my white chicken chili!
You'll notice that Pacific Foods uses Tetra Pak® cartons instead of cans for their chicken broth.
Tetra Pak® cartons are made of 70% paper, a renewable resource, from selectively harvested, re-grown trees that are FSC-certified (Forest Stewardship Council).
Cartons use 1/3 of the packaging compared to cans…or even an egg!
The unique packaging process preserves the flavor and nutrients of food without the use of preservatives.   Product quality is exactly the way it was intended to be.
The cartons are space-saving, easy  to open.  Keep your pantry neat; no need for can openers!
The cartons are recyclable, and, in fact, result in 60% less landfill waste than cans to store and open.
Cartons are re-closable so you can use what you need and save the rest for later.  (Love the convenience of not having to hunt out a storage container and then having to wash it later.)
So, just how do I make my white chicken chili?
Ingredients:
3 cooked chicken breasts (I just cook mine in a little broth right in the Dutch oven I use for the chili)

1 8oz. carton of Pacific's Organic Chicken Broth
1 chopped onion
4 garlic cloves, minced
1 tsp. chili powder
1 tablespoon ground cumin
1 1/2 teaspoons ground corriander
6 tablespoons cilantro
juice from 1 lime
salt and pepper
5 cups of cooked white beans (This time around I used Cannellin, Great Northern, and even a cup of Pinto beans, which aren't really white.)   5 cups is close to 3 cans (15.5 oz.) if you want to go that route.
Directions:
Cut up chicken into bite-sized pieces.

Add onion and garlic to the Dutch oven and let them start to soften in the broth chicken was cooked in.  (I am sure Martha Stewart would say you need to saute them in butter, but I'm going for quick and easy here, and I have to say it is still VERY tasty my way.)
Mash 1 cup of beans to a smooth consistency.
Add in the remaining chicken broth to the pot.
Add 2 cups of water, the beans, and all the spices.  (If you like your chili thinner, add a bit more water.)
Stir well and simmer 10-15 minutes.
Add juice from one lime.  (I love lime juice in this dish!  Make sure you get every last drop!)
I like my white chicken chili served with a lime wedge and some tortilla chips.
There are so many amazing food products for your holiday meals you can get in a carton!
I'm looking forward to using the pumpkin puree next to make a scrumptious dessert, and the kids are looking forward to trying the cranberry sauce…straight from the package!
Become Carton Smart this holiday season and follow along their social pages:
Tweet @CartonSmartFollow #CartonSmart on Pinterest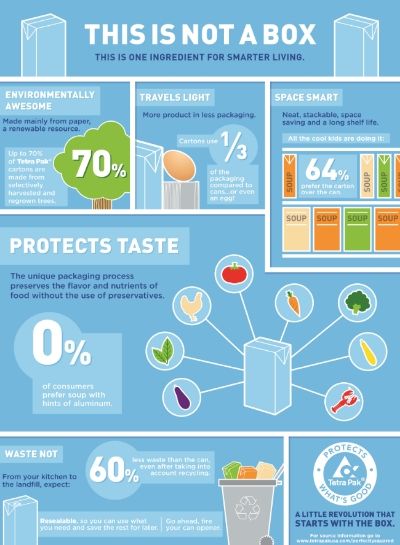 What other ways can you be #CartonSmart this holiday season?  From delicious recipes using ingredients in cartons or "smart" entertaining tips that produce healthy meals with little waste.  We can each do our own little part!